Hey guys, here is everything about Xiaomi Mi Air Purifier 2
Buy – Xiaomi Mi Air Purifier 2
Features Inhale Fresh Air, Purify your Room in About 10 Minutes, Covers all Angles, Every Way the Wind Blows, Completely in Control, Instant and Precise Response to Air Quality Changes & The Strong, Silent Motor.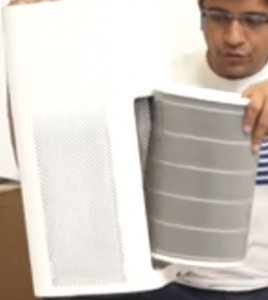 Xiaomi Mi Air Purifier 2 , the product just have a power cable, nothing else, no contol or no display on the product, it works silently and all the control is on your MI home app for the Xiaomi Mi Air Purifier 2. It's a very simple and clean product, which works in silence
Physical overview of Xiaomi Mi Air Purifier 2
There are vents on all the 3 sides of the device and on the fourth side you can see it looks like vents but it is the opening for the air filters, there is a fan on the top of the device and it pulls air to the air filter, and the filter counts the particle count and humidity and temperature on your mobile device, And this device is pretty cool for this price of Rs 9,999 and on comparing with other air purifiers on the market, this one is the best on brand you can get, it is ofcourse better than the philips air purifier on the market.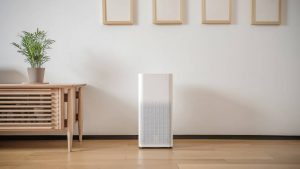 Xiaomi launched its first smart home gadget back in September 2016, and Xiaomi Mi Air Purifier was widely used product which is worth buying in this era, where you need to buy packets of fresh air, if you are working on a closed room or you are spending too much time on a office, then its important that the air that is surrounded by you is also fresh and you should monitor the contents on the air which you are breathing, so Xiaomi mi air purifier 2 helps you to monitor the air and also purify the air which you inhales.
How to control MI Air purifier 2 ?
This device doesn't have any remote control or on device switches or displays, all the controls are on the MI home app which you can download from store, Yes, MI is a step forward and don't forget this is a smart home gadget.
Where to buy replacement air filter for MI air purifier 2?
Normally, if you are living in Delhi then you need to change the air filters around 2-3 times a year, and you can buy the air filters from mi.com and its important to change the air filters in proper time.
Cheap price online for MI Air purifier 2 Online India
Buy – Xiaomi Mi Air Purifier 2 for Rs 9,999 only from Flipkart
If you have axis bank card, then you can save 10% on your order.