Are you in need For Portable Storage? Amazon is giving amazing offers for Pen Drives, Memory Cards & Hard Drives.
Buy: Pen Drives, Memory Cards & Hard Drives Lightning Deals
Memory Cards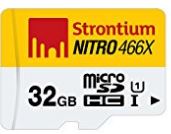 Do you wish to extend the memory of your device, without going into the trouble of buying new device with higher memory space? The answer is right here- Strontium 16GB MicroSD Memory Card (Class 10). Strontium is not just one of the best brands, but also produces customized variety of memory cards to meet the varying needs of extending storage space in devices. Strontium 16GB MicroSD Memory Card (Class 10) allows you to save more and store all that is important and valuable to you. Be it images, office presentations, videos, movies or any other form of data, you can store all at one place, keeping it secure from getting lost or misplaced. You don't have to follow lengthy procedures to install it. All you have to do is place it in memory card holder and restart your device. The device will automatically detects the card and prepares it to function. One can also format and reuse the card if needed.
Good Buys:
• 16GB Strontium MicroSD Card Class 10 Rs. 389
• 32GB Strontium Nitro 466X MicroSD Card Class 10 Rs. 599
• 64GB Strontium Nitro 566X MicroSD Card Class 10 Rs. 1399
Pen Drives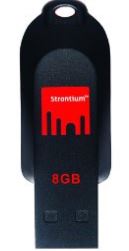 We all love to carry our stuff with us everywhere we go. From our favourite music to an important office presentation, portability of data is a necessity in today's fast-moving world. With the Flash Drives, transferring data onto it is a breeze. The flash drives comes with a simple Drag-and-Drop feature, which lets you drag-and-drop files into your drive conveniently after plugging it into the USB port of your laptop or desktop. After a quick, one-time driver download, you can easily store, share and transfer your personal data in a flash.
Good Buys:
• 8GB Strontium Pollex Pen Drive Rs. 209
• 16GB SanDisk Cruzer Blade Pen Drive Rs. 309
• 32GB Sony Micro Vault Pen Drive Rs. 615
• 32GB SanDisk Ultra USB 3.0 Pen Drive Rs. 675
• 32GB SanDisk Ultra Dual USB 3.0 OTG Pen Drive Rs. 775
Portable External Hard Disk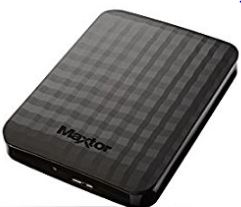 Simplify your storage needs with the Portable External Hard Drive. The lightweight hard drive comes with upto 5 TB storage capacity, enabling you to store all your favourite movies, TV shows, games, music, videos and more at one place. With USB 3.0 connectivity, the hard drive ensures speedy file transfers. Apart from the USB 3.0 devices, the hard drive establishes backward compatibility with USB 2.0 devices as well. Nowadays Hard Disks assures long-term reliability and is designed with shock tolerance technique. The device is also protected with a durable enclosure feature, which shields the device externally. hard drive has a formatted NTFS and is compatible with Windows8, Windows7, Windows Vista and XP.
Good Buys
• 1TB WD Elements Portable External Hard Drive Rs. 3899
• 2TB ADATA HV100 Portable External Hard Drive Rs. 5699
• 2TB Maxtor M3 Portable External Hard Drive Rs. 5790