You can use the TATA Neu Card referral code ATHU28 to complete the signup and earn bonus coins.
If you are a TATA employee or have a TATA Neu card referral code from any TATA employees, you can complete your signup now.
Frankly, TATA is a marketing genius and they'll be launching this app alongside IPL 2022 which is now TATA IPL which not only costs 380 million in viewership but this will only help them to widen their audience.
TATA Neu Card Referral Code
Apply the referral code and get your free referral coin bonus from the Tata Neu app.
| | |
| --- | --- |
| App | Codes |
| 📟 TATA Neu Card Referral code | ATHU28 |
| 🛍 Coupon Eligibility | New users only |
| 🛎 Referral income | ₹500 BigBasket vouchers on referral |
| 📆 Expires on | 31-12-2024 |
| 🗄 App | Neu |
| 🛍 Platforms | Android, iOS, Web, Mobile |
| 🇮🇳 Cities served | PAN India |
| 🎁 Parent company | TATA Digital |
| 🤑 Referral bonus benefits | Get ₹200 Neucoins |
What is the TATA Neu App?
TATA group is finally launching its super app called Tata Neu and it's coming this April 7th too. Neu is a unified platform that connects several Tata brands from the Tata universe starting with your daily grocery needs, big basket Tata Sampon and Starquick. For all your pharmaceutical and medical needs, it has a 1mg app. For all your gadgets and gizmos, they have Croma and TATA CLIQ, you can also quickly book your flights using Air India, Vistara Airlines, and AirAsia as well.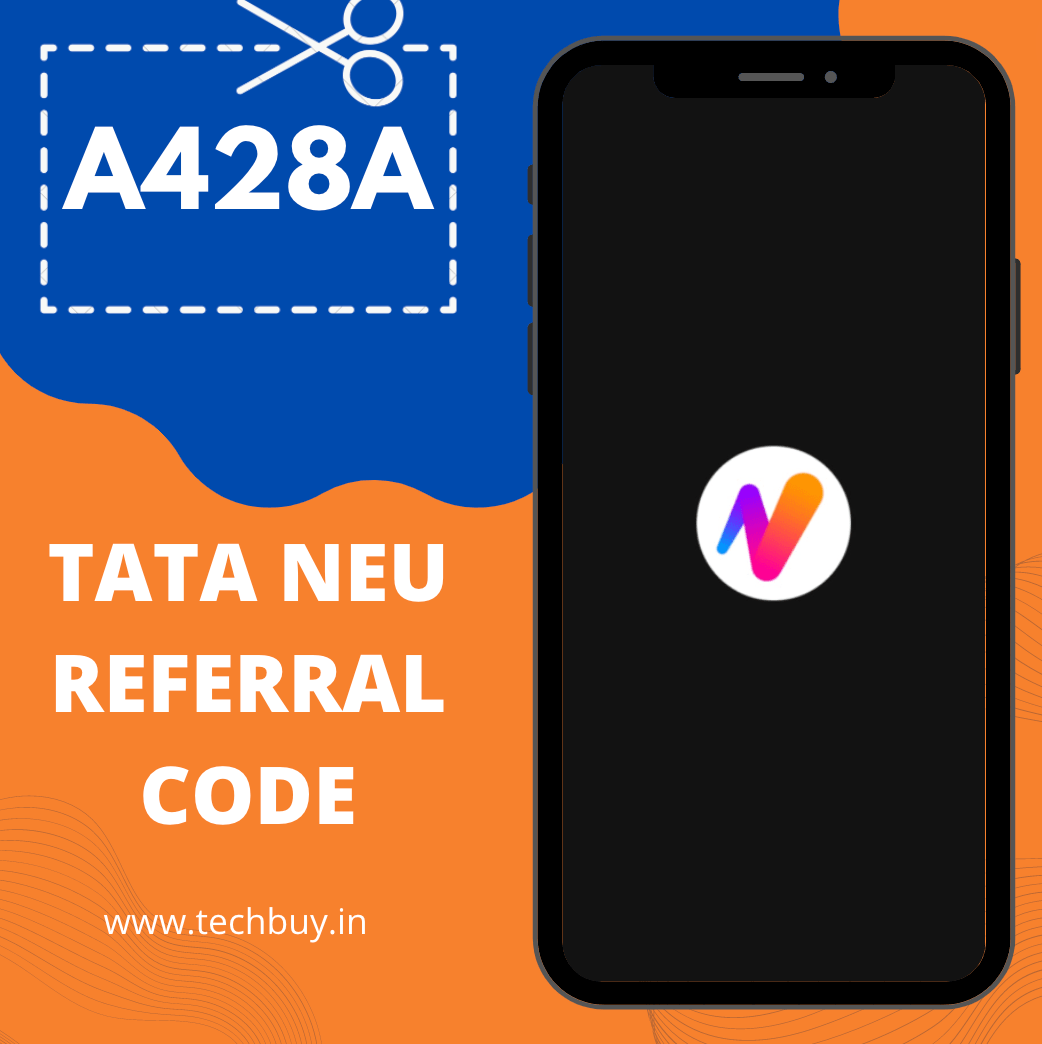 For all your hotel needs and 5-star dining experiences, they have the TAJ app built into this. If you're someone who likes watches and jewelry, you can shop from the Tanishq app and the TITAN app. From this, they have got you covered from clothing to coffee. For all your fashion needs, they have the west side and you can order your favorite coffee from Starbucks, Lastly, coming to the entertainment part Tata has got you covered through the DTH platform Tata Sky and through their new OTT platform Tata Play.
How to redeem Neu coins earned from Referral
Below attached is a screenshot showing the method of redeeming the Tata neu coins received via referrals and signups. Let's see the step-by-step process of redemption.
Find the products of your liking add them to the cart and click on the proceed to checkout button.
Now you will see the available payment options and choose Tatapay to proceed with the redemption of the Neu coins.
Please note that the cash-on-delivery method is not available when you club your neu coins on the order, you can only pay the remaining amount with online payments.
You have the option to make partial payments from your wallet and is not necessary to make complete payments from coins.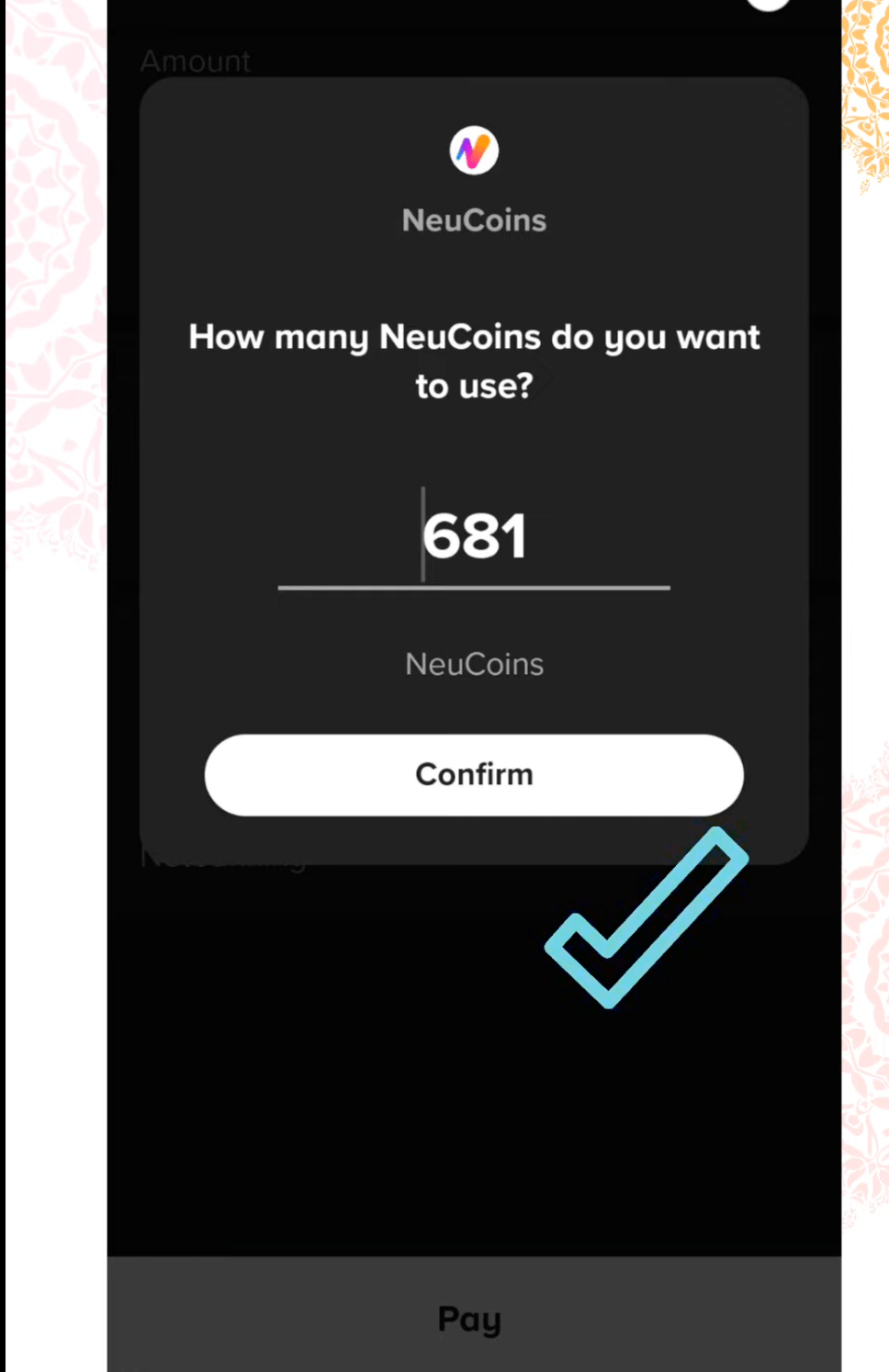 Now your order will be completed once you make the full payment with the accepted methods.
Benefits of TATA Neu Card
If you are a frequent shopper at TATA Neu or any app from the TATA Universe, this card is gonna save you a lot of money every calendar month. There are two variants of the cards available which are Neucard Infinity and Neucard Plus. The infinity card offers more benefits such as 10% off Neucoins for spending at TATA Neu and 5% spends at the partner brands and stores.
The card also offers international and domestic lounge access every quarter and here the infinity card is unique because you get international lounge access too which is very unique and not many credit cards in India don't offer this benefit at the moment.
Even you get a bonus on your UPI spending using the Rupay cards which is 1-1.5% and the rewards will be capped every month. Both the cards come with zero joining fees and the renewal fee is different for both cards and infinity card comes at ₹1499 + GST and the plus card comes at ₹499 + GST.
User reviews of the TATA Neu App
All applications under this Super App are working great. In any case, the Pay Bill area is brimming with misfires. For instance, on the off chance that I need to take care of the new Utility bill of an all-around existing specialist co-op paid in the earlier month, I need to enter subtleties of my associations and so forth and so on. Commonly the App neglects to bring the information from the Service Provider.
–Avesh
Also, I can't cover bills utilizing my Tata NeuCoins. Thirdly, the App can't bring the historical backdrop of my installment through the App. It just shows the Last Transaction or last installment. In conclusion, I imagine that there is a limit on the number of Utility Bills I can sign up for the framework. It ought to be somewhere around 15-20 Utility Bills like Tata Play, Airtel, Vodafone, Pipe Gas, Electricity Connection, Broadband, and so forth and so on.
–Sunil
I have more than 9000 Neu coins. Changed the corporate I'd to individual I'd to get refreshes. Doesn't allow me to refresh or log in. No real way to contact client care… Got the issue talked about with technical support. Not certain how 2 profiles are made. It actually keeps me out of the application. Less looking for me until it is fixed.
–Mandeep
Frequently asked questions about the Tata Neu App
When will be the TATA Neu app launched?
Answer: The Neu app from TATA is expected to be launched on April 7th, 2022.
What is the TATA Neu HDFC Credit card referral code?
Answer: The TATA Neu card referral code is ANTO57.
What is the parent company of the Neu app?
Answer: TATA Digital launched the App
How much can I earn from TATA Neu as referral earnings?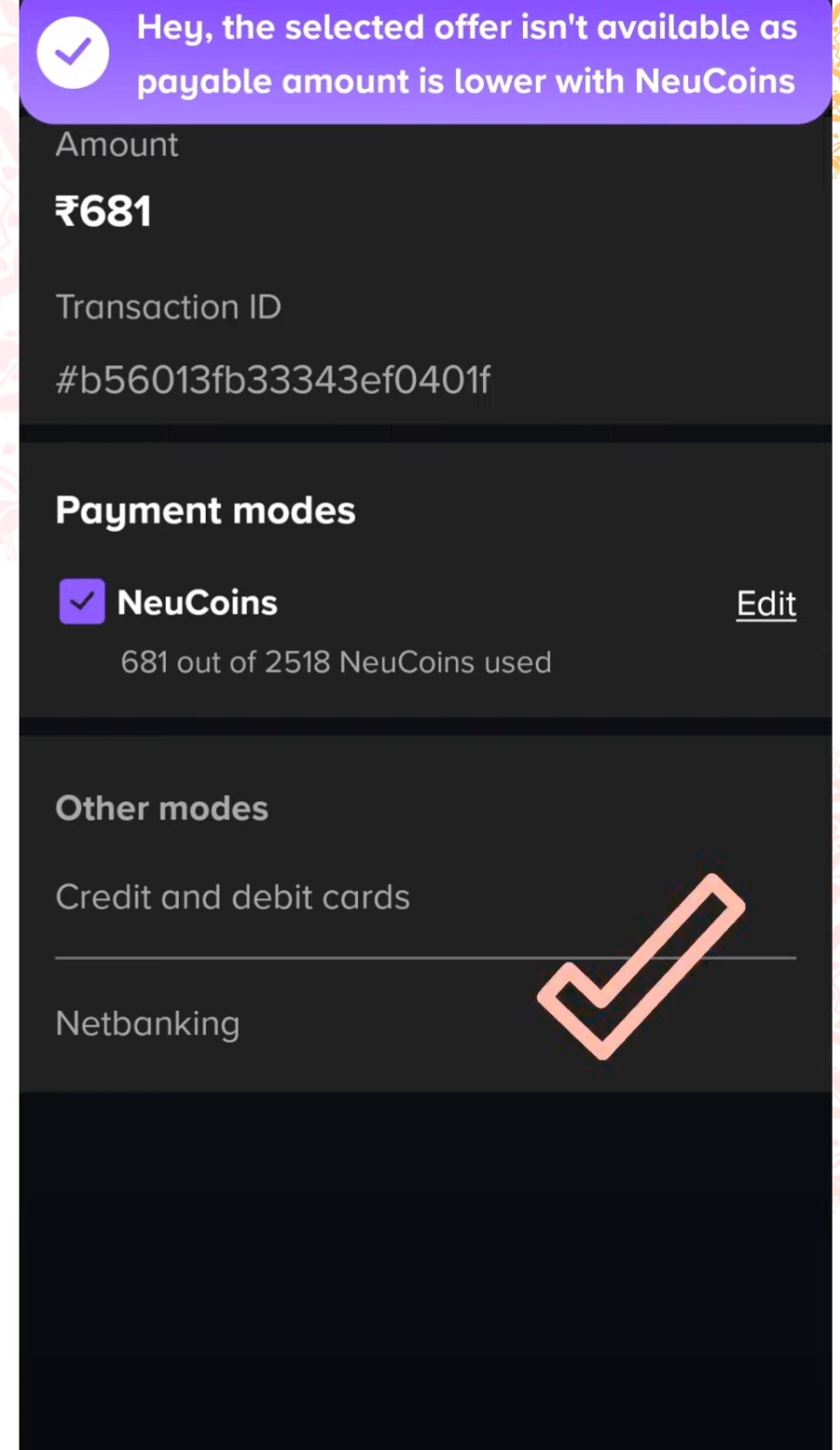 Answer: As of now, you can only refer 5 people to the maximum with your referral code. TATA Neu is yet to be launched and the exact information about the updated referral program will be available soon.
What reward will I get to refer my friends and family to the TATA Neu card?
Answer: You will receive a ₹500 gift voucher from Big Basket for every successful referral. According to the latest update, the reward has been changed to Tata Neucoins instead of the Bigbasket gift voucher, so you can use it according to your needs in flight, groceries, medicine, shopping, recharge, etc.
How many people can I refer maximum to earn a bonus?
Answer: You can refer any number of people, but you will only earn a bonus for 200 people a month and ₹100,000 is the capped bonus in a calendar month.
Affiliate Disclaimer: TATA Neu coupons were last updated on September 5th and we might earn in-app credits when someone successfully joins via our referral code.