 5/5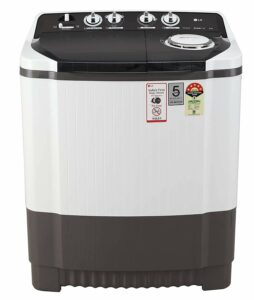 Click for more Options






Click for more Options






*Buy it now for ₹12,590/-






*Buy it now for ₹12,990/-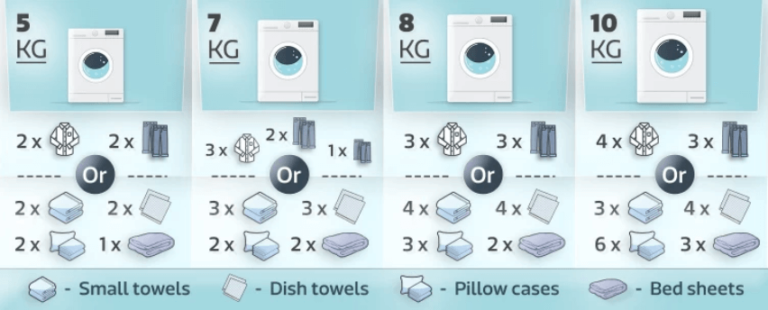 6 kg& Below


6 to 8 kg


8 to 10 kg


10 kg +

Does laundry day seem like a lot of work?
With this LG semi-automatic washing machine, you can now make this boring chore fun and easy. This washing machine features a roller jet pulsator, which helps clean soiled clothes easily and efficiently. Also, the 360° magic wheels make it easy to move this appliance from one place to another.

6 kg & Below


6 to 8 kg


8 to 10 kg


10 kg +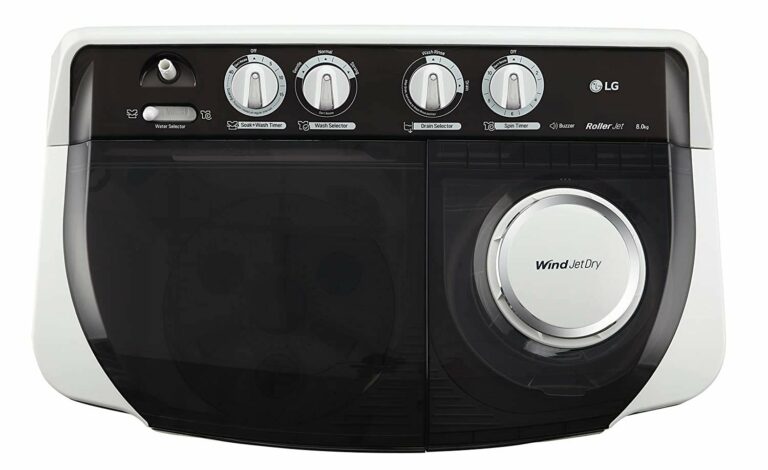 Semi-automatic washing Machine: Economical, Low water and energy consumption, involves manual effort; has both washing and drying functions
Capacity 8.0 kg (wash): Suitable for large families
Energy rating 5 Star
Manufacturer Warranty: 2 Years Comprehensive & 5 years on Motor T&C
1350 RPM: higher spin speeds helps in faster drying
Wash Programs: Gentle, Normal, Strong and Soak
Also included in box: 1 Unit of Machine, 1 Unit of Drain Hose, 1 unit of User Manual, 1unit QRG & 1 Unit Detergent Powder (200gm packet)
Special features: Spin tub capacity 6.0 kg, Roller Jet Pulsator, Rat away feature, Electro mechanical control method, Auto restart, Wash Timer 15 minutes, Wind jet dry, Spin Timer 10 minutes, Soak 25 minutes,
Water Fall, Water level selector, Anti vibration rubber, Buzzer, Lint Collector, Unidirectional wheels, Magic Wheels, Collar scrubber, Wash window, Spin Window, Rust Free Plastic Base , Spin Shower
Country of Origin: India

LG P8035SGMZ Semiautomatic washing machines equipped with roller jet pulsator rotates the clothes effectively & Washes out every stain from the clothes for best wash performance. Now choose between 4 wash programs –Gentle, Normal, strong & soak depending on your fabric type. Faster Drying of clothes with LG air dry helps you save time & effort. Wind Jet Dry Reduces remaining moisture on laundry and inside of washing machine by Spin tub rotating at high RPM, air comes into the tub and is circulated inside which removes water.
Circulation of air through air vents dries clothes. Auto Restart function feature enables the machine to re-start the washing process from the same time after electric supply resumes from the Power cut. Rat Away technology keeps the rat away from damaging your machines. The soaking option allows your clothes to soak in a concentrated detergent solution to ensure that you win half the battle against dirt.
The presence of the lint collector is essential because it ensures that the lint from your clothes does not clog the machine or the drains. The spin shower system washes off the soap residue to leave your clothes sparklingly clean. The collar scrubber makes your job easy. The air dryer ensures to dry your clothes by at least 40%. Rats do not dare to come near your device because of Rat Away Technology at work. The magic wheels make your machine move smoothly from one place to the other.