Amazon Basics Neoprene Dumbbells, Set of 2
Set of 2 Neoprene dumbbells for strength & resistance training
Easy-grip neoprene coating for a secure hold
Printed weight number on each end cap and color-coded for quick identification
Hexagonal shape prevents dumbbells from rolling away
Ideal for fitness classes or at-home workout routines
1 year limited warranty
For customer service and warranty related queries please contact us: [1800-419-0416] (available Monday to Saturday from 9:30 AM to 6:00 PM except national holidays)

Rs 249/- only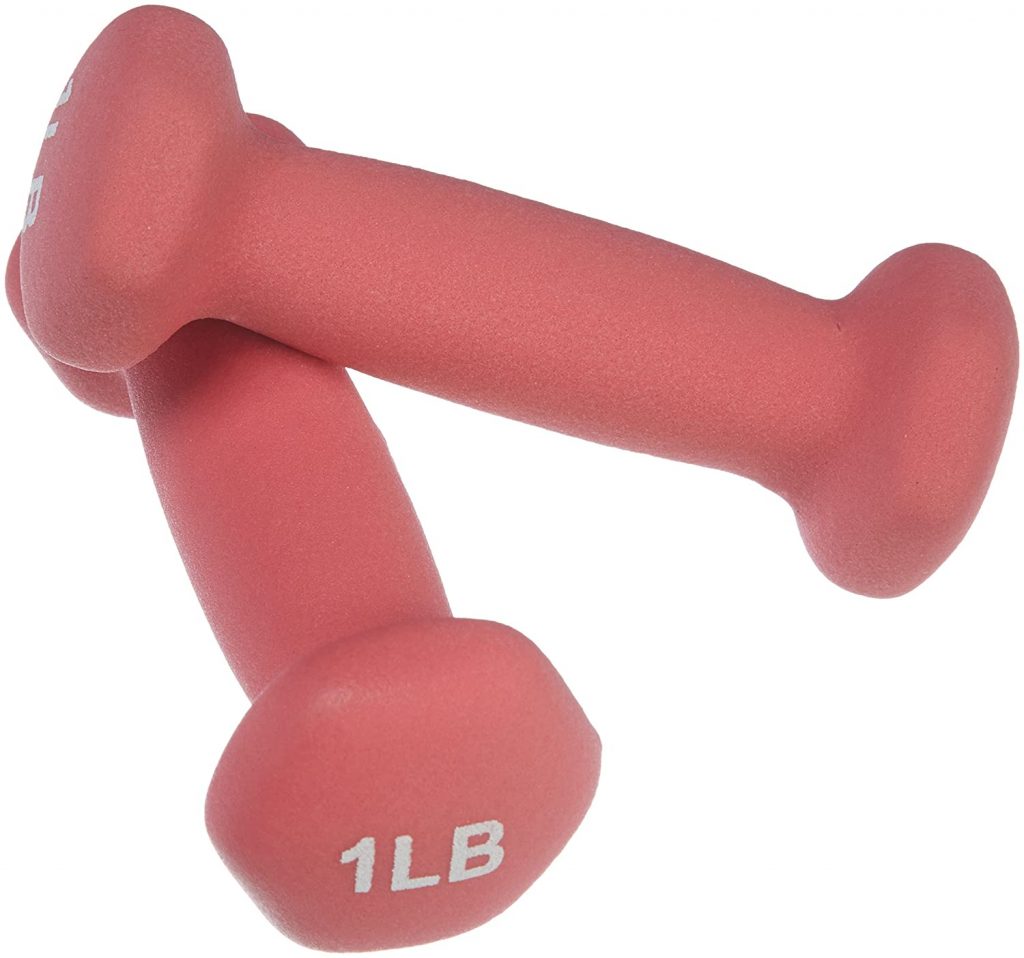 AmazonBasics Neoprene Dumbbell, Set of 2
Add resistance training to your workouts with the AmazonBasics neoprene dumbbell, set of 2. Resistance training not only tones muscles and builds strength, but it can also burn calories, increase energy levels, protect bone health, and more.
Ideal for beginners and advanced fitness enthusiasts alike, the Amazon Basics neoprene dumbbell, set of 2 comes in a wide range of weights, from 1 pound up to 20 pounds (each pair sold separately). Choose the right amount of weight for your routine, preference, and number of repetitions.
Color Coded Neoprene
The dumbbells feature an easy-grip neoprene coating, which helps ensure a secure hold during use. The rubber-like coating also helps protect floors and allows the weights to be used both indoors and out.
The dumbbells provide not only a clearly printed number on each end cap, referencing their weight, but they are also color coded for easy identification. Color-coding makes it possible to quickly grab the amount of weight you want-particularly useful when working with more than one set of weights.